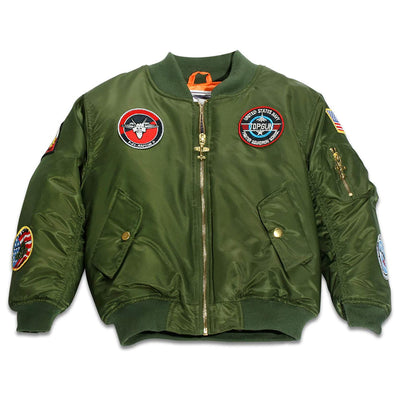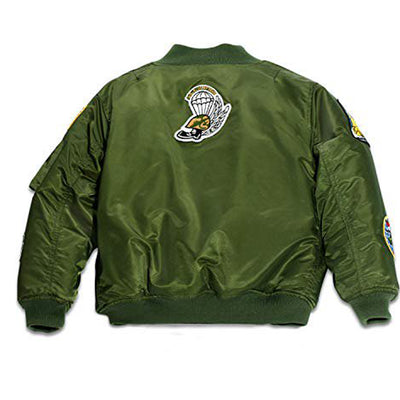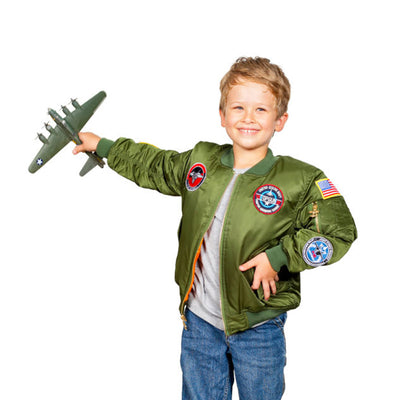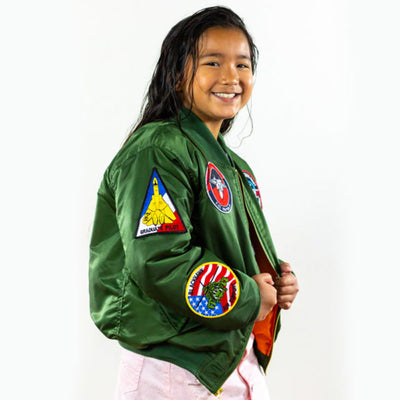 7-Patch MA-1 Green Flight Jacket
Product Code:
UA_ MA-1-201-2T
Manufacturer: Up and Away
Description
For the child who wants to be a pilot, this jacket is inspired by the MA-1 jackets worn by past aviation heroes, and it will be sure to excite your little aviator. It features seven patches on the front, back and sleeves, and includes an airplane zipper pull. There is even an orange lining used by pilots in case of emergency. The jacket has knit cuffs and waistband, two snap pockets plus a zippered sleeve pocket, and a place to hold four writing instruments. It is made of a water-resistant nylon twill material and is washable. Note: We normally recommend jackets one size larger than the age of the child. Seven colorful embroidered patches; Unique airplane zipper pull; Two front slash pockets with flaps and snaps; Water resistant and machine washable.